---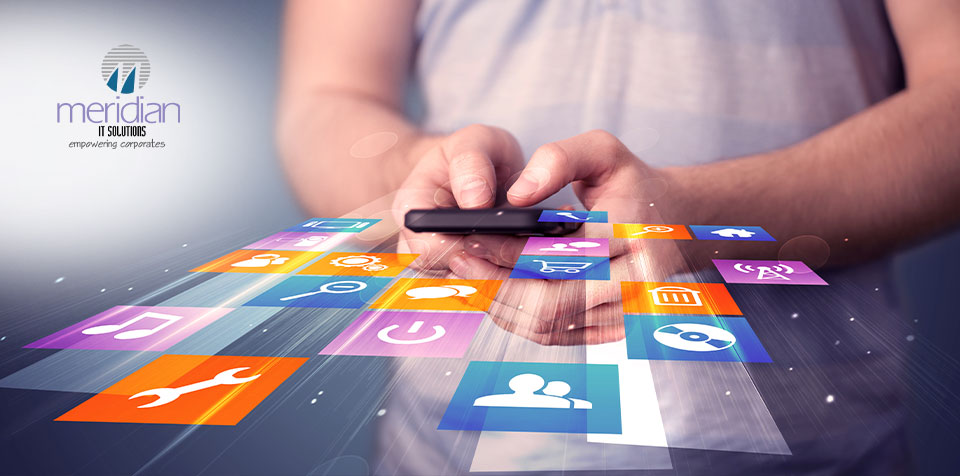 As the dynamic of the world of the internet and social media is changing, new possibilities have opened up in the past decade and a half.
Today, internet users have become more aware and knowledgeable about the changes happening around the world.
Also, organizations, businesses, and brands have been able to spread their influence to even the remotest part of the world, where otherwise having a brand presence was unthinkable 20 years back.
Why Mobile App Development has become one of the most basic needs for any business to survive?
As the world is shrinking into a single market, possibilities in this industry are rising high.
For example, The Best Mobile App Development Company In Dubai can help a business in Australia, anywhere in Africa, or the USA to help them reach a global target audience without having to physically move to their business location.
A growing business today, need not be concerned about having a physical presence everywhere. Computers, mobile phones, and the world of the internet have taken businesses everywhere.
The leap from websites to mobile applications has been phenomenal. More users are utilizing the benefits of mobile applications than traditional websites accessed through personal computers.
Mobile phone usage is simple, convenient, and handy. It is for this reason that mobile application development is extremely critical for a business's success.
Mobile applications have made life easier for customers, users, and businesses.
Getting accustomed to products and services, knowing more about the offers, ordering products in quick time, and even reaching the business organizations faster have all been the result of new-age mobile applications.
As every passing year, mobile users are increasing at an exponential rate no business wants to fall behind in the race.
Today, mobile applications are more than a necessity for a business to remain in the hunt for more returns on investment.
To even survive in this competitive market having a mobile application helps a lot.
Dubai is a fast-developing market for the Best Mobile App Development companies. Every day, many new businesses and startups in Dubai are moving towards application development for their business.
Choosing the right or Best Mobile App Development Company in Dubai not only depends on the budget but also on the result that helps a business in the long run.
Advantages of developing mobile applications for your business
Let's agree; you have developed a business with a motive of profit above anything else. Every business needs investment. Return on investments is the key to staying in business.
Even if the business is not meant for profits and returns and has a motive of social service in mind, still reaching the right target market is essential for influencing the lives of many.
Hence, whatever may be the ends, the means justify the need for having an online presence via a mobile application.
This is because more users worldwide are glued to their mobile handsets connected to the internet than any other gadget.

Consider these advantages in your decision mix:
Reach a global audience
With a mobile application, you can reach a global audience that is otherwise unable to reach with traditional ways of doing business.
Your online showcase
Your business can have thousands of physical stores worldwide. This would mean investing in millions of dollars spent on physical construction, interior ambiance, thousands of staff, legal paperwork, permissions and license, logistics cost, etc.
You can also decide to have an online store with considerably lesser investment and yet reach more potential customers by just developing a mobile application based on eCommerce.
Easy ordering and payment fulfillment
An easy-to-use mobile application means easy ordering of goods and doing payments online.
Self-serving applications for customers help in quickly ordering any product or service that makes way more business sense compared to conventional buying methods.
Increased brand value
Mobile applications are a brand recall vehicle. The more a user spends time on the application the more will be the brand awareness and brand recall will be.
The business can bring down the advertising costs considerably this way.

Quick feedback
With a mobile application, it is easy for the business to be aware of the consumer psyche, know their responses in real-time, and get live feedback. This ensures a more aware and responsible business in the long run.

Real-time customer data
The inbuilt application tools and integrated analytics help a business to have real-time customer data readily at their hands. Modern analytical tools help to know more about your customer.
What is your average customer like, who is your target market, how many users access your business or application, on average how many hours a user spends on your application, what kinds of products or services a user accesses more?
For a business, these are pertinent and vital questions, the answers to which may have huge business implications on the present and future course.
What makes a mobile application tick
Usability and design are the most important factors for a mobile application's success.
Easy to use design, ease of browsing, error-free results, etc. play a major role. The interface of the application must be clear, concise, and aesthetically appealing.
Choosing the right development platform, picking the best payment gateway, bringing the right analytical tool, etc are crucial decisions.
These can be done by an expert and experienced mobile development company like Meridian Solutions.
We offer end-to-end solutions in developing a mobile application and also post-development services like analytics, feedback, update, and redesign if and when required.
Meridian Solutions is a Best Mobile App Development Company in Dubai offering 360-degree solutions for a business in developing high-end mobile applications.
Contact us for more information