---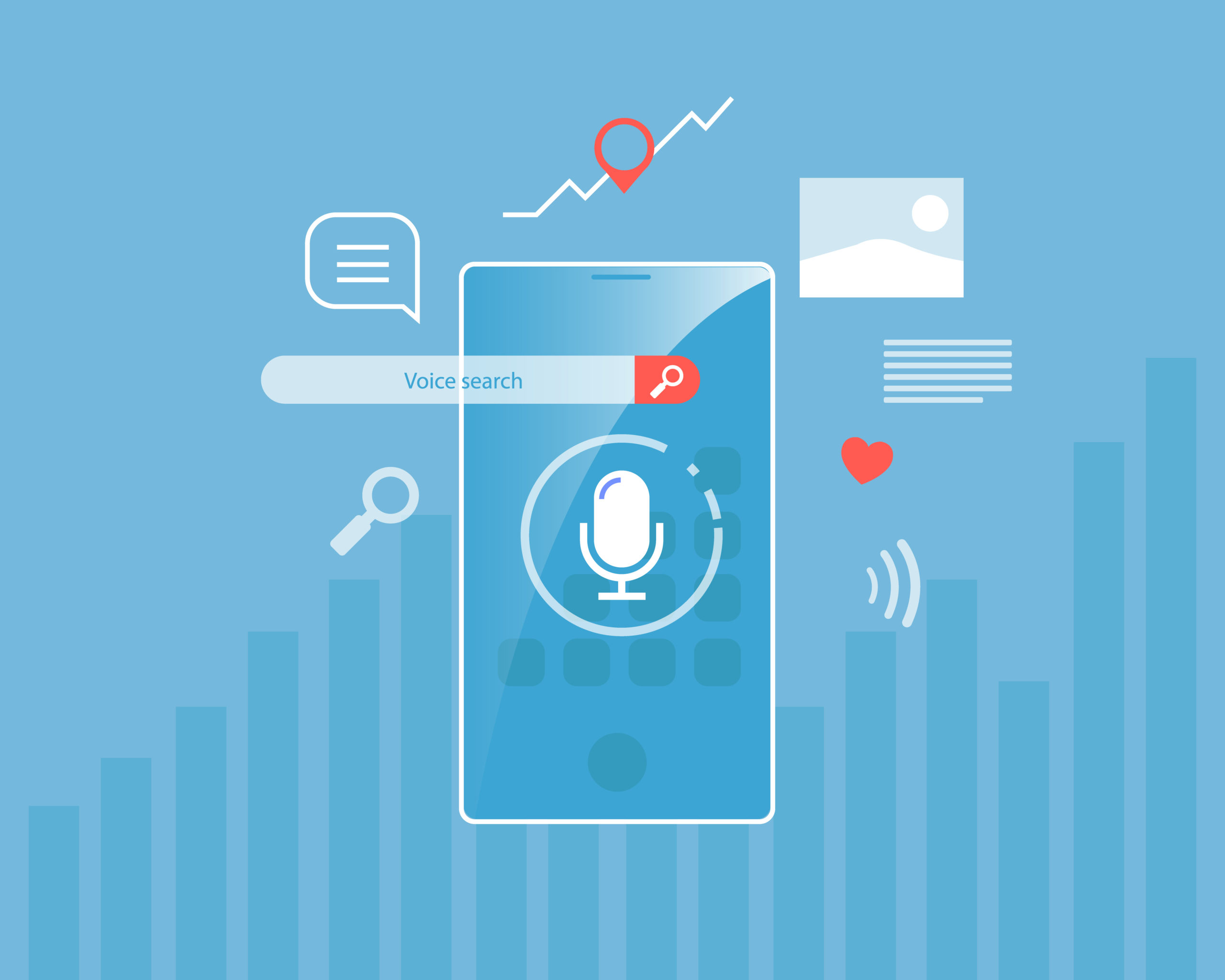 Google comes up with a surprising claim that more than 50% of searches done by users are going to be by voice search by this year and Meridian IT Solutions, the company providing the best Digital Marketing Agency In Dubai is all set to welcome this revolutionary trend in the world of internet.
As the owner of a website or business, your main objective is to allow potentially interested customers to find and buy your products or services. And as consumers increasingly use voice search for information, it makes sense to optimize their site.
By implementing the Digital Marketing Agency In Dubai, you can stay ahead of the competition and have the advantage of being the first to move.
What is a voice search?
Voice search is users who use their voice through a device, usually a phone or a home assistant to make a query through a search engine or a digital assistant.
Voice search trend began after the introduction of smart speaker devices, such as Amazon's Echo, Google Home, and Apple's new HomePod.
These devices have proven to be very popular, meaning voice search is no longer just a fancy toy you use multiple times when you get a new phone and then forget about it. Voice search has reached our homes, and trends suggest it is here to stay.
How does it work?
Voice search uses voice recognition to understand a query that a user is making, and then tries to find an online match that answers the query.
With mobile phones, this generally directs a user to a web page. With smart speakers, the speaker is more likely to read the information that best answers the query.
Now let's see what are the differences between traditional search queries and voice search queries
When people search using their voice, they use very different search terms.
That means old-style keywords just aren't going to be enough. Voice search optimization is a specific technique to optimize a website to respond to the new trend of voice commands.
Understand the four fundamental differences between voice and text search
When you type key phrases or keywords, you are more likely to write unclear queries. For example, if you are looking for new smartphones, your text query will generally be short. You can write "latest smartphones in 2020".
However, if you were using a voice search, your search query would be longer and it will be like "What are the latest smartphones in 2020?" Do you notice the difference in length? So with the next voice SEO campaign that you plan, keep this in mind.
Sources say voice searches are 75% longer than text-based searches.
There will be many questions
There will be many more questions compared to the statements. Most people use short 3-5 word queries with text searches. With digital assistants, longer natural questions are often consulted.
The intention will be stronger
After optimizing for longer keyphrases, you're likely to target an extremely niche segment of your market. However, the intention is incredibly strong. The reason for this is because they came to your site because their queries are relevant to your content.
Local impact is important
Using voice search compared to text search is three times more likely to be used for local purposes and is location-specific. Location signals are being developed as crucial aspects of optimization that every company must take into account.
So your chances of staying strong at the top of google search results are going to be under a question mark because the current trend is this.
So get connected with Digital Marketing Agency In Dubai such as Meridian IT Solutions for your better result.