---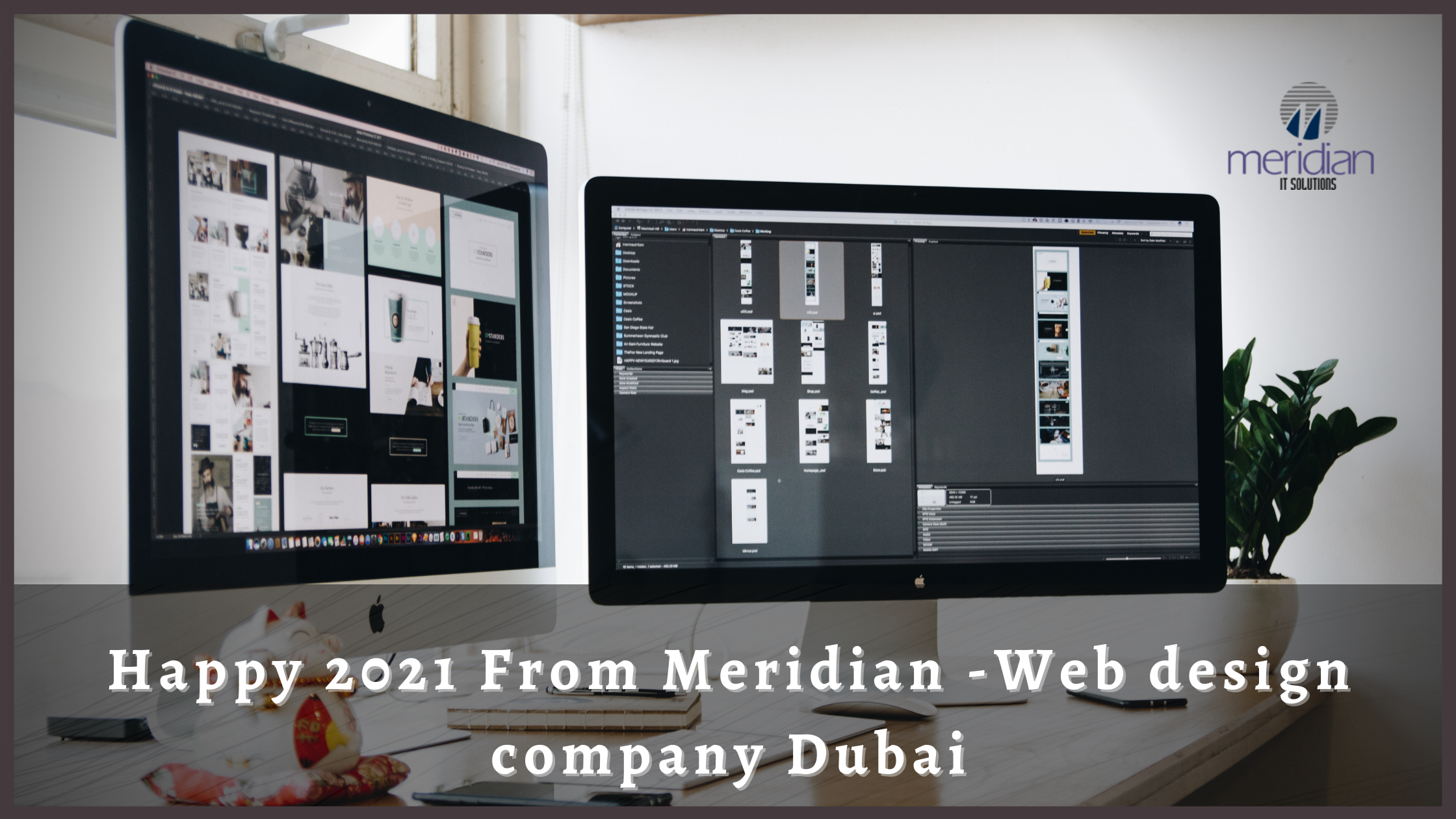 Before getting started Meridian – website design company in Dubai would like to wish all our clients & readers all around the world a very Happy 2021 we hope this new year brings us all lots of peace.
2020 was a tough year for most of us & it's time to buckle ourselves with a positive attitude towards everything you do this year.
Hello readers, we know you people have missed us as we've received a lot of emails & messages asking why we're not posting blogs.
We know that our reads are appreciated all around the world & people pay close attention to every blog post. But, the year 2020 was very much a rush year for us.
As most of you might know there was a spike in the searches from people all sound the world during the year 2020 as most of them were not able to step out. People had to rely on the internet for everything.
And, this spike in searches resulted in the demand of website & other services like SEO, SMM that gives a firm strong online presence.
Most of the people all around the world wanted to get their business on online platforms.
And we being the leading Website Design Company In Dubai decided to help all our clients with our services.
So we started dedicating our time in helping the small, big firms to help them grow in online platforms.
Meridian IT Solutions & our team of professionals have dedicated all our time to help our clients get the results that they were looking for.
We've utilised 2020 to extend the hands towards the small firms to bringing them traffic & leads. Meridian Solutions & our team feel so proud & blessed that we're having ample amount of clients & we were able to help all of them.
Here's our look back to our 2020-
Total no of the website for online exposure or business – 40+
SEO projects committed & delivered results for – 25+
ORM projects committed – 2+
Mobile apps developed – 7+
SMM projects committed – 20+
The list of our clients & newly delivered projects will be soon updated to our client's page & from there you'll be able to find details about the services we've delivered to each of them.
Why we're mentioning these?
Well, we value our readers we know many of you might be eagerly waiting to know why we haven't posted this long.
And so we believe it's our duty to help you know the reason why we remain so passive this long. 2020 was all about helping as many businesses as possible.
We did with our team of professionals & we take this time to thank all the clients who believed in us. Thank you for being with us.
This 2021 we're back & we'll be sharing more reads & post related to all the areas of technology & we hope you show the same support & love like you always did.
Wishing everyone a peaceful 2021 COVID is still around us & we're still fighting it never take the present leverages for granted. Be smart & stay safe for everyone.